Happy new year everyone, and welcome to the first post of 2018! Today, we will be having a look at the Advisor Astrohelm (automatic). If you have been following my previous posts, then you will probably have guessed that Advisor is indeed, another homegrown Singaporean brand. The Astrohelm started life as a Kickstarter project, and successfully gotten over $13000 in funding during the crowdfunding stage.
So what is Advisor all about as a brand? Let's find out.
Advisor – the Brand
Advisor states that their objective is to "bring unique, quality, luxury timepieces to you at an affordable price". I'll be frank – Advisor (in it's current incarnation) first started out by selling Panerai inspired homages (knockoffs). The early model sold surprisingly well, which led the team behind Advisor to realize that there is a demand for those who like the military/masculine looks of a Panerai, but not the 4-5 figure cost. However, with their second model Astrohelm, Advisor wanted to move away from the image of being a Panerai homage by injecting more originality into their design (which we will discuss later below).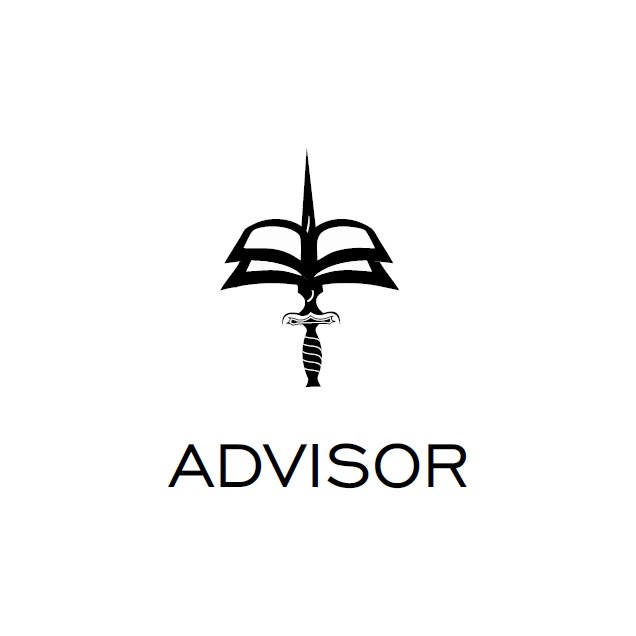 I admire Advisor for trying to be original – it must have been quite profitable to just produce cheap (albeit well-made) knockoffs, but they have instead decided to create something that they can call their own, something that would be representative of Advisor instead. I honestly don't think that there's shame in this – Gruppo Gamma first started out making Panerai homages too, before eventually incorporating more original design elements. At least they are not like Invicta, who till today still shamelessly rip designs off more established brands.
I must also mention here that Advisor actually created a Facebook group for owners of their watches, to share photos and garner feedback. I like the initiative Advisor has taken to connect with their customers!
So how's the build quality like on the Astrohelm? Let's take a closer look.
Advisor Astrohelm – Build Quality
For the price (~$280 USDif you use the promo code below), I have to say that the Astrohelm is quite well constructed!
First of all, we have to talk about the double-domed crystal that Advisor uses. Component-wise, a double-domed crystal is stronger than a flat or single domed one, as the arch on both sides is able to dissipate the forces of impact better. Furthermore, there's less optimal distortion with a double-domed crystal, allowing for maximum clarity. A double-domed crystal also tend to be more expensive to produce, so I'm glad that Advisor opted for it in a sub-$300 USD watch. The downside to a double-domed crystal is that it is easier for you to knock the watch against walls, tables, etc if you're not careful (due to it's raised profile). As such, it's nice to see that Advisor has chosen sapphire crystal as their material of choice, which will prevent scratches and scrapes since sapphire is virtually scratch-proof. A double-domed sapphire crystal on a sub-$300 USD watch – now that's something you don't see everyday!
Inside, the trusty Seiko NH35A powers the Astrohelm. Like I said in my previous article (review of the Jubileon Superellipse, found here), the Seiko NH35A is a sturdy and reliable movement that many microbrands use. Personally, I prefer the NH35A over the Miyota 8 series due to it's reliability and hacking feature. I do believe that for an sub-$300 USD automatic, the Seiko NH35A is the best bet (unless by some miracle you're able to find a Miyota 9000 series). Also, I should mention that the exhibition caseback ultilizes sapphire crystal as well, which is a real nice touch.
In addition, the strap is of great quality as well. In fact, this is probably the best strap I've seen on a sub-$300 watch thus far! The strap on the Astrohelm is called crazy horse leather. No, the strap is not made of actual horse leather – it was named as such because the same form of leather is traditionally used to make horse saddles. Crazy horse leather is produced by applying a specific kind of wax to a full grain calf leather piece that has been buffed and smoothed out. Over time, the color and texture of the strap will alter, giving the piece an unique, vintage look. The aged look and feel of the leather pairs exceptionally well with the rose gold version of the Astrohelm, especially in combination with the brushed brown dial. Really nice.
Elsewhere, the Astrohelm is constructed out of 316L stainless steel (pretty much the norm nowadays), and features a screw-down crown. This, coupled with a screwed down caseback, contributes towards its above average water resistance rating of 10ATM, or 100m. This means that you can actually swim with the watch on if you want to (why would you though?), just not during diving.
The hands and markers are "lavishly equipped with luminous colour which mimics the appearance of aged radium" (Advisor's words, not mine). Cringe-worthy marketing wording aside, the lume is actually pretty good here. In fact, it's the strongest amongst the watches that I've reviewed thus far! Furthermore, the vintage look of the old radium lume really adds to the vintage character of the watch.
My main gripe with the watch is it's lack of anti-reflective coating. The lack of AR coating, plus the high domed crystal, makes for an incredibly annoying reflective watch. Now, visibility isn't impaired in most situations, but it makes reading the dial at a straight angle (like in the above photo) a chore. Also, this makes it hard to take a nice Instagram shot of the Astrohelm (given how everyone feels the need to post everything online nowadays, this might matter to some of you). On the plus side, the watch can double as a mirror on your wrist which you can use to check if your hair is in order! Seriously though, I hope Advisor puts AR coating on future versions of the Astrohelm, and future products.
Overall though, the Astrohelm still has one of the best build quality that I've seen in a sub-$300 USD watch. FYI, you should look out for these things when shopping for a sub-$300 USD automatic – quality strap, sapphire crystal (both front and back), a reliable, hacking movement, and a nice design. The Astrohelm ticks all the boxes in terms of build quality – now let's see if the design is well executed too.
Advisor Astrohelm – Design
I like the overall looks of the Astrohelm, but there's just some attention to detail lacking.
We'll start with the good things first. I quite like the usage of the California dial on the Astrohelm. The half Arabic, half Roman numerals gives the watch a nice vintage look, exemplifying the Astrohelm's raison d'être. I like that Advisor has opted for this rather interesting looking brushed texture as well – it looks rather like texture of wood! Traditionally, the California dial is paired with a matt-black dial (look at Panerai's, Tudor's, even Rolex's application of the California dial) – I appreciate Advisor trying to do something different here. Coupled with the railway track markers (one of my favourites), the vintage vibe here is strong, and fitting given that Advisor describes the Astrohelm as a tribute to history. However, I do think that the Astrohelm would look even better if Advisor had adopted the use of a sandwiched dial. That would have added a level of depth to the dial, and it would have instantly looked more sophisticated. If you're wondering what I'm talking about, look at Dievas' take on the California dial here.
Elsewhere however, there seem to be a lack of attention paid to details. The crown on the Astrohelm is unsigned, which is a shame. The low price tag makes it slightly forgivable, but truth be told if microbrands like Boldr and Jubileon are able to provide a signed crown for under $300, I don't see why Advisor can't.
The same applies to the caseback as well. Firstly, the caseback on the rose gold version is NOT rose gold plated – I don't understand why, as it just makes the stainless steel caseback look out of place with the rose gold case. We do get some nice inscriptions on the caseback itself, as well as the Advisor logo, but unfortunately the rotor remains unsigned. This might have been forgiveable if the movement was nicely finished, Côtes de Genève style, but it isn't. This is a bare bones, undecorated Seiko NH35A movement – at least sign the rotor!
As aforementioned, the strap is nice, and the stitching is top notch as well with no loose threads. I just wished they went for something else other than the oversized tang buckle, which of course brings to mind Panerai buckles. If only they bought the originality of their dial over to the strap as well – maybe a curved buckle, in keeping with the high domed crystal that the Astrohelm is known for?
All in all, the vintage-looking dial is probably the Astrohelm's greatest design strength. Elsewhere, things start to get a little less rosy. However, I must say that of course, the dial is the most important design component of a watch, and this watch, more than any other I've reviewed thus far, have received the most compliments. I've went into numerous watch shops and shopkeepers stop me to ask about the Astrohelm on my wrist, and where they can purchase one. As such, I'll still say that the Astrohelm has good looks overall.
Advisor Astrohelm vs Glycine Incursore
I tried really hard to find a sub-$300 USD automatic watch to compare the Astrohelm to, but try as I might I couldn't. The closest I could find was the Glycine Incursore, which can be found online for $359 USD (~$480 SGD). However I must point out that the Glycine Incursore has an actual retail price of $1400 USD, but for some reason is being offered heavily discounted online. Perhaps this is because Glycine, after being bought over by Invicta, now employs the same perpetual "huge discounts" tactic to portray their products as being of good value. Haiz, another Swiss watch house ruined.
Components-wise, the Glycine definitely has the win. I mean, it's a Swiss-made watch, with a Swiss movement inside (Glycine's modification of the ETA 2824-2). From a design perspective however, I personally do prefer the looks of the Astrohelm. Yes, Glycine paid more attention to details – they signed the crown, the rotor, the works. But the dial just looks uninspiring! I mean, you could say that it is minimalist, but I just don't see much originality in design here. So it boils down to this – the Glycine has better internals, but (in my opinion at least) the Astrohelm has the edge in the design category (due to it's high domed sapphire and brushed dial). Would I pay twice the price for a Swiss movement? Probably not. In terms of value, I do believe that the Astrohelm is the better deal.
Conclusion – so the Astrohelm "shiok" or not?
Is it a flawless watch? No, it isn't. But for the price (~$280 USD), I do think that it's a lot of of watch for the money. You get a great quality strap, a nice double-domed sapphire crystal, and a sturdy, hacking movement that wouldn't cost you an arm and a leg to service in the off chance that it goes awry. I also think that the brushed california dial gives the Astrohelm character. If you're looking for a vintage-inspired presence on your wrist, the Astrohelm may be what you're looking for.
For those interested, the Astrohelm retails for $349 USD on Advisor's website. However, you guys can use the promo code "WAHSOSHIOK" for 20% off any Advisor products! That means that the Astrohelm automatic would only be around $280 USD, or ~$387 SGD. That's great value for money in my opinion. The fact that I couldn't find anything similar to the Astrohelm in the same price range (<$300 USD) speaks volume about the value proposition of the watch. Furthermore, each version of the Astrohelm (automatic) is limited to only 100 pieces, so you don't have to worry about every Tom, Dick and Harry wearing your watch (unlike DW's case). Advisor also has quartz versions of the Astrohelm, but I'll strongly recommend the automatic variations. Overall, I think that the Astrohelm is a great product that Advisor can build upon – can't wait to see what they have down the line!
P.S If you haven't already, do follow my social media channels on Facebook here, and on Instagram here!
P.S.S If you like my content, do consider donating a small sum! After much consternation I've decided to remove Google ads from the website so as to give viewers the best reading experience possible. An average article here garners about 1000 views – if everyone just donates a dollar, it would go a long way to maintaining this website! The donation link can be found at the bottom of the website.
Advisor Astrohelm specification list:
Stainless Steel (IP Plated Rose Gold for the Rose Gold version)
Brushed Antique Plating Dial
Diameter 44 mm
Height 14 mm
Lug Width 24 mm
Double Domed Sapphire Crystal
Japan NH35 Automatic
Date Function
Open Back Case Featuring Movement
Water Resistance 10 ATM
California Dial Vintage
Luminous Vintage "Old Radium"
Hour and Minute with Luminous Vintage "Old Radium"
24 mm Crazy Horse Brown Leather Strap
One year limited international warranty
Image credits:
Joel Khoo, @keojoloh
https://pbs.twimg.com/profile_images/879285213565603842/cxqxnY-L.jpg
http://glycine-watch.ch/fileadmin/_processed_/csm_GL0043_68d4611bf1.png