How to find value in the sub-$300 watch segment:
For a well-made quartz watch, $300 is the sweet spot. Anything less, and you're likely to get something that's cheaply made and rather disposable – *cough* Fossil wearers *cough*. Anything more, you're better off getting a mechanical option which comes with that revered watch-making artistry involved as well as a respected brand history. Without further ado, let's go through what you should look out for at this price range:
1) Swiss Quartz (Ronda) Movement
General rule of thumb: always go with Swiss, with the exception of in house movements from reputable and respected brands such as Orient and Seiko, or Nomos and Junghans (if you're looking at watches in the thousands). There are a lot of watches with either Chinese or Japanese (usually Miyota) quartz movements in the sub-$300 category – look out for those with a Swiss-made Ronda movement. Swiss-made movements tend to cost more than their Japanese and Chinese counterparts, as well as being more reliable.
2) Sapphire Glass
This is perhaps the most important. Always look out for sapphire glass as they are scratch-resistant, making the watch much more durable and extending its lifespan in your collection. At this price point, one tends to see watches with either hardened mineral crystal, hesalite, or proprietary materials such as Seiko's Hardlex crystal. These materials are more vulnerable to scratching. As such, look for watches with sapphire glass. Generally, watches with sapphire glass retails at $500 and up, but if you look hard enough (as I'll show below), you can find exceptions in the sub-$300 price range.
3) Full grain leather
If you're looking to buy a watch with a leather strap, don't get con by those who advertise their straps as "genuine leather". As long as it comes from a cow, leather is termed as genuine. This means that "genuine leather" straps are often made from the worst parts of a cow's hide. As such, always look for full-grain leather straps. Full grain leather straps are made from the best portions of a cow's hide, feels more luxurious, tend to be more durable, and ages beautifully, giving the strap a vintage look. Also look out for full-grain leather straps from Italy – these tends to be the best of the bunch.
BRANDS TO AVOID!!!
Please, for the love of God, avoid cheap fashion brands like MVMT and Daniel Wellington that have taken over Instagram by storm. Yes, their watches look good in pictures, but are in reality cheap made-in-China watches that cost around $10 to manufacture. Yet, they sell their watches for 20-30 times of the production cost. You're essentially buying into the marketing of the watch, rather than the product itself.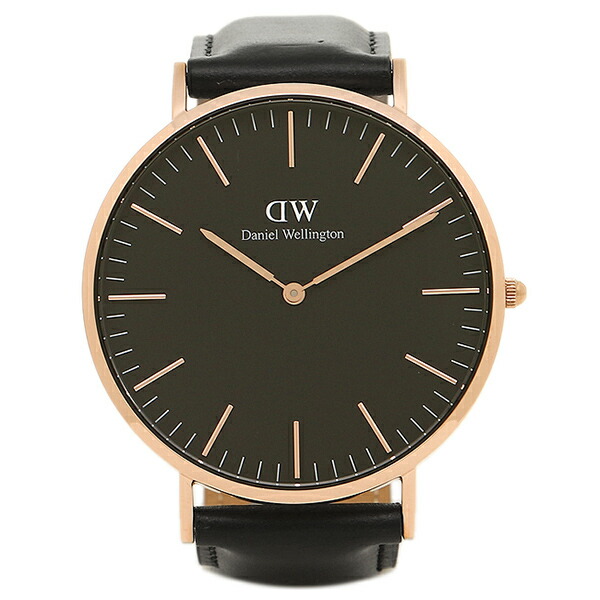 2 GREAT ALTERNATIVES:
Alright now that I've dissed the aforementioned cheap fashion brands, I'm gonna recommend 2 of my personal favorites which are around the same price point, but much more better built, and is almost guaranteed to last you much longer than the brands above. Note, this is not a sponsored post as no one reads my blog, so recommendations are honest and unbiased.
1) Linjer
Linjer is another watch company that has been taking over Instagram by storm. Unlike DW and MVMT, they actually make well-built watches. For those who are considering getting a DW because of their nice minimalist look, I would suggest looking at Linjer instead. Not only do they look great, they are also superbly built. Features include a domed sapphire glass with Anti-reflective coating (honestly, a feature unheard of at this price point), as well as a Swiss Ronda movement. Their straps are also made of full-grain vegetable tanned leather. Given that Linjer made beautiful leather products before they went into watches (they still sell their leather bags and wallets on their website, go check them out if you're interested), I would say these guys know what they are doing with their leather. At the time of writing, Linjer watches can be found new at $230 on Carousell.
2) Schaffen
For those looking for something a little bit more dressy and unique, there's homegrown start-up Schaffen watches. The unique selling point about their watches is that they allow customers to customize their own watches, everything from the dial to the hands, to inscriptions on the dial and engravings on the caseback. Truly, they attempt to make time personal. Similar to Linjer, Schaffen watches contain Swiss Ronda 7 series movements, scratch-resistant sapphire glass, and full grain Italian leather. They retail for $229 USD, but 15% promotions can be found from time to time.
And that's it for my first post! Doing this because I'm terribly bored in NS, but I hope that the article (if anybody even reads this) has been enlightening to some! As this is my first ever attempt at legit blogging, it's not perfect but if you guys enjoyed this let me know and I might do another article on shoes or something! 🙂
Photo credits (so I don't get sued):
https://www.prestigetime.com/images/watches/CAY111BBA0927.jpg
http://www.antique-jewelry-investor.com/images/Mohs-Hardness-Scale.jpg
https://shop.r10s.jp/culture/cabinet/1701-pic06/dw-dw00100139_1.jpg
http://afnostore.com/wp-content/uploads/2017/07/e33c2da89bbff6d771e067dcaff22ace.jpg
http://leclubdesdouze.com/wp-content/uploads/2016/08/linjer-visual1.png
http://www.nylon.com.sg/wp-content/uploads/2016/11/Schaffen-PR-1.jpg